The UMD Department of Psychology is hosting its fourth annual, FREE one day Summer Diversity Conference. Presentations will focus on current directions in research and practice on cultural competence and diversity,
with a focus on its link to psychological processes across disciplines.
The public, and all students, faculty, and staff are welcome to attend.
The conference will be held on

Wednesday, June 29th, 2016

, at the University of Maryland, College Park. The conference will take place in the Samuel Riggs Alumni Center in Orem A.
Breakfast and lunch will be served.

Breakfast will be held from 8:30 am - 9:15am.

The conference will run from 9:15 am - 1:00 pm.

Lunch will be held after the conference.

ASL interpreting services will be provided.

CE credits available.
When registering, please enter your name, title, degree, and department as you would like it to appear on your name badge.
Date:
Wednesday, June 29, 2016
Time:
9:15am to 1:00pm

, Breakfast

8:30am

, Lunch

1:00pm
Location:
Orem Hall A, Samuel Riggs IV Alumni Center
Speaker:
Ashleigh S. Rosette, Ph.D., Associate Professor of Management and Organizations Duke University
Also Presenting:
Tara Chaplin, Ph.D. w Katherine Hail-Jares, Ph.D. w Ronald Taylor, Ph.D.

Host: Psychology Department Diversity Committee in collaboration with the UMD Psychology Department, the NIH-funded T32 Training Program in Basic Science and Addiction Treatment, and the BSOS Deans Office.
Register online by June 1st to confirm breakfast and lunch

.
Registration will remain open until June 28th, but breakfast and lunch is not guaranteed
Please send questions to the University of Maryland Clinical Psychology Department - Diversity Training Committee (UMDdiversitycommittee@gmail.com).
Title:

Agentic Biases Revisited: Race Matters for Women Leaders
Presented by:
Ashleigh Rosette, PhD,
Associate Professor in Management and Organizations,
Duke University, Fuqua School of Business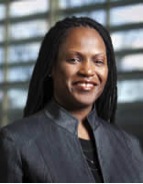 Bio:
Dr. Ashleigh Shelby Rosette is an Associate Professor of Management and Organizations and a Center of Leadership and Ethics scholar at the Fuqua School of Business at Duke University. She is also a Fellow at the Center for the Study of Race, Ethnicity and Gender in the Social Sciences and a member of the Duke Corporate Education Global Learning Resource Network.
Dr. Rosette received her Ph.D. in Management and Organizations from the Kellogg School of Management at Northwestern University.
She studies diversity and negotiations in organizational settings. The three streams of her diversity research include: (1) recognition and inference-based processes of leadership, (2) leader behavior and role congruence, and (3) perceptions of social inequity. Her research has been published or is forthcoming in academic journals and books, such as Academy of Management Journal; Organization Science; Organizational Behavior and Human Decision Processes; Journal of Applied Psychology; Psychological Science; Journal of Experimental Social Psychology; Journal of Cross Cultural Psychology, just to name a few.
Additionally, her research has been recognized with awards presented by the Academy of Management, State Farm, Kellogg Teams and Groups Center, the Ford Foundation, the International Association of Conflict Management and the Dispute Resolution Research Center. Dr. Rosette has conducted and presented her research in the United States, France, Spain, Portugal, Hong Kong, South Africa, The Netherlands, Austria, and Canada. Recently, she was ranked as one of the Forty Best Business School Professors under Forty by Poets & Quants and also received the Triangle Business Journal's 40 Under 40 Leadership Award.
Title: Gender differences in emotion regulation pathways to substance use
Presented by:
Tara Chaplin, PhD
, Assistant Professor in Clinical Psychology,
George Mason University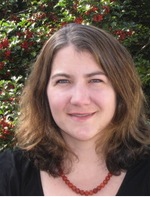 Bio:
Dr. Tara Chaplin is an Assistant Professor of Psychology at George Mason University and a licensed clinical psychologist. She received a Ph.D. in Child-Clinical psychology in 2003 from Penn State University. She completed her post-doctoral training at University of Pennsylvania and Yale University, and went on to become an Assistant Professor of Psychiatry at Yale. Dr. Chaplin's research interests are in the role of gender and emotion regulation in the development of psychopathology and substance abuse in children and adolescence. She is also interested in the role of the family in adolescent development.
Presented by:
Katie Hail-Jares, PhD,
Adjunct Instructor in Department of Justice, Law, and Criminology,
American University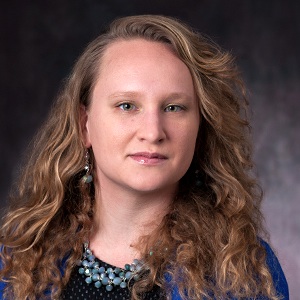 Bio:

Katie Hail-Jares received her Ph.D. in Justice, Law & Criminology with an emphasis on Qualitative Research at American University. Her research centers on the intersection of criminal, or otherwise socially deviant, behavior, criminalization, and public health outcomes. Much of her work involves collaborations with incarcerated communities, sex workers, and harm reduction organizations. Her dissertation was a mixed-methods examination of how incarcerated men draw upon their in-prison and out-of-prison social networks during the reentry process and how administrators incorporate evidence of such support into their release decisions.
Her research has appeared in PLOS-One, Journal of Drug and Alcohol Dependency,
Iowa Law Review
, and
Studies in Law, Politics & Society
. She is currently serving as the lead editor of
Not Just the Alleys: Expanded Perspective on Street-Based Sex Work
(Temple University Press, forthcoming in 2016), an edited volume that brings researchers, policymakers, and people impacted by street-based sex work together in conversation. Dr. Hail-Jares believes in active engagement with her community collaborators. P
rior to pursuing her doctorate, Katie spent seven years working in Iowa prisons. While an undergraduate she co-founded the Liberal Arts in Prison Program at Grinnell College. After graduation, she co-founded Iowa Coalition Against Domestic Violence's Skylark Project to provide legal and social services and support to incarcerated survivors of sexual assault and domestic violence.
Currently, she is a team leader at HIPS and a national board member of the Sex Workers Outreach Project (SWOP-USA).
Title:
Family relations and adolescent adjustment in low-income African American families
Presented by:

Ronald Taylor
, PhD, Associate Professor in Psychology,
Temple University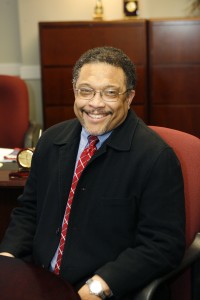 Bio:
Professor Ronald D. Taylor is an Associate Professor in the Department of Psychology at Temple University. Dr. Taylor graduated with a BA in Developmental Psychology from University of California, Santa Barbara. He received his doctoral degree from the University of Michigan in Developmental Psychology and then joined the faculty in the Department of Psychology at Temple University. In addition to his position in the Department of Psychology, Dr. Taylor has been affiliated with the Center for Research in Human Development and Education where he served as a Senior Research Associate. Dr. Taylor's work has been focused on factors associated with the social and emotional adjustment of ethnic minority adolescents. His work has focused on family relations, including parent styles and parenting practices and the links to African American adolescents' psycho logical well-being. Dr. Taylor's work has also examined the association of family's social support network and the links to parent and adolescent functioning. In his work Dr. Taylor has been especially interested in assessing potential mediating and moderating processes linking family and kinship relations with adolescents' adjustment. Dr. Taylor has also served as Director of the Developmental Area in the Department of Psychology and Assistant Director of Center for Research in Human Development and Education.
Title:
Racism-Sexism-
Heteronormativity Obscured: The Institutionalization and Commodification of Diversity in Academia
Presented by:
Sara Haq, M.A.,
Graduate Student,
University of Maryland, College Park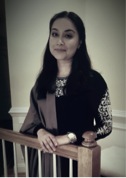 Bio:
Sara Haq, M.A. is a doctoral student in Women's Studies at the University of Maryland, College Park. Sara received her MA in Interdisciplinary Studies, with a concentration in Women and Gender Studies and a disciplinary focus in Sufism from George Mason University in 2012. Rooted in the philosophies of feminist/queer theorists, Sara's progressing research lies at the intersectionality of gender, religio-spirituality, and culture. In her doctoral work, she aims to challenge the "add-Muslim-woman-and-stir" approach to women and gender studies by continuing to use Sufism as an epistemological approach to gender theory. Ultimately, she hopes to use her liminal positionality as someone rooted in both Eastern and Western contexts, Muslim and feminist contexts, to transcend the boundaries of transnational feminist/queer theory via an intra-disciplinary approach.
Title:
When Identities Collide: Contextualising Intersectional Identity Conflicts among Black Sexual Minority Populations
Presented by:

Skyler Jackson, M.S.
,
Graduate Student,
University of Maryland, College Park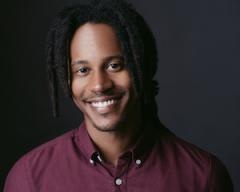 Bio:

Skyler Jackson, M.S., is a sixth year doctoral student in the Counseling Psychology program at the University of Maryland-College Park. His research focuses on interrelations between social identity, stigma, and health in the U.S. context
—
particularly among individuals with multiple marginalized identities. His work helps illuminate ways in which contemporary forms of social stigma (e.g., racism, sexism, homophobia) not only have economic, educational, moral, and political implications, but also are also important matters of public health. Skyler also works as lead consultant for ENCOMPASS, a California-based youth development organization dedicated to reducing prejudice and conflict among teenagers.