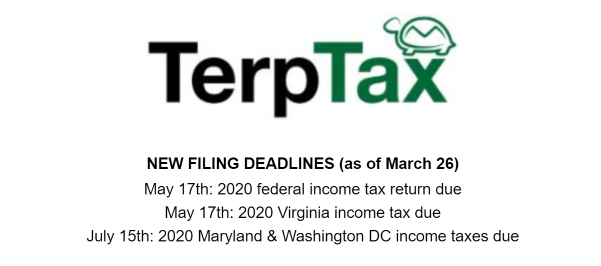 TerpTax is available to help you file your state and federal tax returns. Schedule your appointment now. If you are not sure that you will be able to meet with them before May 17, you should apply for an online extension.
NOTE: The federal extension automatically gets a Maryland extension as well. The filing due date for Maryland is July 15, 2021.
Terp tax will also offer summer appointments beginning on May 24!